AVIT – WINGMEN JOINS FORCES WITH DANISH COMIZED
FOR FURTHER INTERNATIONAL GROWTH
The European Avit – Wingmen network joins forces with the Danish company Comized, which specializes in Managed Collaboration. This acquisition is an important next step in the further realisation of an European platform of experts and the growth ambitions of Avit. 
A CULTURAL MATCH
The establishment of Avit – Wingmen, earlier this year, are joining forces with the Danish specialist Comized. The network of specialists powering a secure digital future, has now taken the next step by joining forces for the first time with another company.
Wingmen and Avit establish themselves on a customer centered and cultural focus that embraces the trusting and long-term partnership with both customers, partners, and colleagues. Comized has the same customer focus and a similar approach to the workflow, and therefore is a good cultural match.
DEVELOP MORE AND FASTER IT SOLUTIONS
Ronald Kraanen, CEO at Avit Group: "This collaboration with Comized is an important next step for us in the realisation of a network of specialists powering a secure digital future in Europe especially for the Danish market. We see many similarities in our ambitions and culture. We have the ambition to develop more and faster IT solutions and managed services to support the important transitions and innovations that our customers, especially multinationals and public clients, are facing. By combining our knowledge and expertise in a network of specialists, we can realise our growth ambitions in Europe even faster."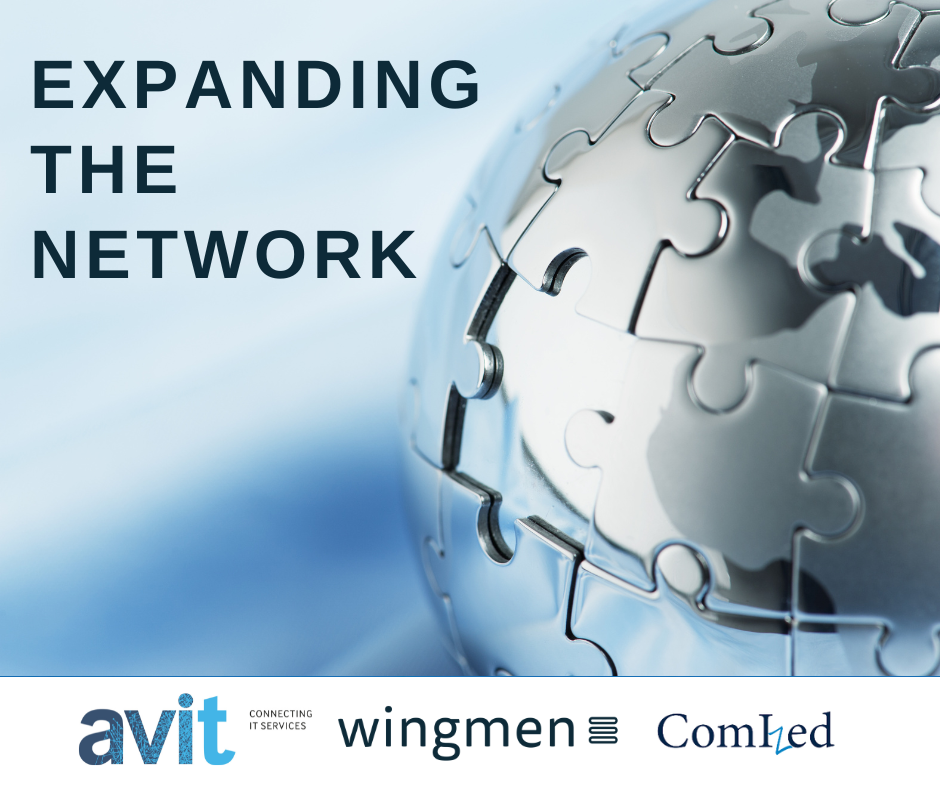 Avit Group is a quality network integrator and managed service provider that brings networks to optimal performance. Avit Group is an expert in the field of Enterprise Networking, Collaboration, integrated security, and application integration. The certified specialists of Avit Group can translate customer ambitions and business processes into a future-proof IT infrastructure and to solve complex integration issues, so that IT adds value to the customer's business. Avit Group is a Cisco Gold Partner and was recently named EMEAR North Enterprise Networking & Meraki Partner of the Year 2021, Collaboration Partner of the Year 2021, and Enterprise Networks & Cloud Partner of the Year 2021. Avit Group has 200 employees.


Wingmen is a focused systems integrator is one of the two largest specialized Cisco partners I Denmark with expertise in three technology areas: Enterprise Networking, Security and Data Center Architecture. Wingmen designs, implements, operates, and serves its customers' IT infrastructure solutions. Wingmen possesses the highest Cisco certification namely Gold Partner and attained this status on the fastest recorded time ever – just 17 months after start-up. With the integration of Comized, Wingmen has a total of 80 employees spread across the locations Søborg, Odense and Lystrup and holds Denmark's second largest number of CCIEs.


Comized was founded in 2016 by Jesper Gettermann and Søren Bo Madsen and is today a specialized Collaboration, Contact Center & System Integrator. Comized identifies customers' challenges and meets them through tailored communication solutions That improve the customer experience. The solutions are based on digitization, AI, contact center, voice and digital channels as well as Added unique personal +1 service that Supports the good customer experience.